Your destination wedding awaits...
By the time you wake up on your wedding morning in Portugal, I'll have your celebration coordinated moment by moment. Detail doesn't simply matter, it defines. And that applies as much to who you choose to be your luxury wedding planner in Portugal, as much as it does for your wedding day itself. The two are intuitively entwined, just as I hope our partnership will be. 
There are no boundaries to what is possible here. Share your vision, define your budget, set the date and I'll devote my skills to making it happen. From offering advice when you need it, to full-scale event planning, our approach working together will be tailored to your preferences too.
Sourcing partner vendors, negotiating payments, tracking the budget and ensuring flawless delivery on the day… They are all part of the experience when you have La Key Events by your side. Get in touch to turn the key on your dream wedding day.
Bespoke wedding packages
in Portugal
Wedding planning can feel a little like jumping in at the deep end as you struggle to find your footing. But it doesn't need to be that way! Let me break it down into achievable elements to guide you through how we'll work together.
Venue Hunting
Selecting venues from hundreds of miles away is no easy feat. That's where the expertise of a luxury Portugal wedding planner comes in! Let me know the vibe you want to create, the experience you want for your guests and the activities you'd like to enjoy. I'll channel your ideas and guide you through the greatest venues. This is the very first step we'll take, and where it all begins. Fly in for the weekend and I'll coordinate a whistle stop tour to explore your shortlist of venues first-hand. Or, if you need to plan from distant shores, I'll share visual aids, personal knowledge and as much information as possible to help you decide. Hand over appointment bookings, logistics queries and all the contractual details to me - I'll be with you at every step.
Budget Planning
Once we have chosen your venue, I'll leap into action to create a bespoke budget-savvy masterplan for the wedding of your dreams. The aim? To deliver on the styling, the location and the experience, without blowing your budget. Drawing upon years of experience, I can give you guidance as to what different elements are likely to cost for your location, guest list and vision, before refining the financials for your specific venue once you've made the all-important decision. Save time, money and unnecessary anxiety in the run up to your wedding. My tried-and-tested approach matches you with appropriate vendors and seeks out solutions to get the most out of your investment.
Supplier selection and management
One of the most-asked questions by couples planning a destination wedding in Portugal is how to overcome language barriers. Your wedding is a huge emotional and financial investment, and you simply don't want any detail to be lost in translation. With my bespoke wedding packages in Portugal, I'll source and liaise with your ultimate team of partner suppliers. A wedding needs talented individuals to deliver all the services you need, and choosing the right ones is key. I can take care of everything from contracts to coordination on the day. It's my job to represent your values to ensure every moment is true to you. I will recommend vendors who will honour your vision and exceed your expectations. For each element, I can guide you through what each supplier will deliver and open up ways to refine the service to meet your unique requirements. It's all about getting the best results for you.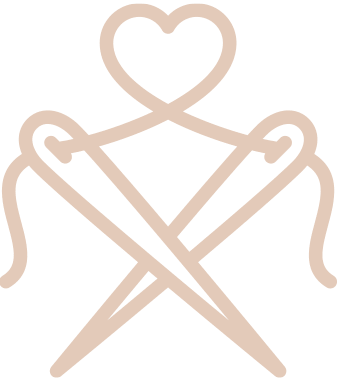 Tailoring your Event
Every wedding is made up of countless tiny details and decisions. Share your dreams with me and I'll guide you towards the finishing touches that transform a vision into reality. From handpicking the perfect favours, to suggesting colour schemes, offering inspiration, floral design ideas and even sourcing the perfect linen to dress your tables. And from creating the ultimate entertainment set list to keep your guests on their toes and the party in full swing, to scouting the perfect photo opportunities... My signature for each and every wedding is that it is entirely unique and personal to you.
Timeline creation and on-the-day coordination
From your initial 12 to 18-month wedding planning timeline, to minute by minute on the day, I'll help you with every part of the planning process. You'll always know exactly where you stand and what is coming next. You'll never need to worry about last minute surprises or elements running late. By drilling down to the detail in advance, you'll feel confident and carefree that everything happens right on time. I want to help you lose yourselves in the romance of your wedding day. But the timeline planning doesn't stop there, as I'll also create bespoke action plans for suppliers too. With my supervision on the day, set-up and delivery will run like clockwork. Your experience will be effortless.
Pre and post wedding events
When your friends and family have flown around the world to celebrate with you, of course you want to celebrate! And with my bespoke Portugal wedding packages, it's never been easier to do exactly that. From casual welcome drinks to formal rehearsal dinners and laid-back brunches and barbecues, I'll help you enjoy every single moment of your time in Portugal.
And beyond
After you've made your vows and cut the cake, I'll still be here to help. My bespoke wedding packages in Portugal can take care of important newlywed tasks too, like sourcing stunning photo albums and coordinating thank you cards. I'm here for you from your engagement right through into your first months of married life. We're in this together.